A rewarding career with Vitality
When you choose a career with Vitality, you'll join a company that is driven by its core purpose to make people healthier and to enhance and protect their lives and that includes you. We take pride in hiring the best and liberating the best in them. Vitality is fast-paced and constantly innovating. The culture is also highly collaborative. Most of our people confidently recommend Vitality as a place to work, and believe in our products and services. At Vitality, you'll get an extensive reward package that includes:
A competitive salary
Vitality health insurance – our award-winning cover includes rewards for healthy habits, such as cinema tickets and coffees. There are also discounts and cashback with our reward partners (including Waitrose, Amazon Prime and Champneys) and discounted gym membership. You can read about them here
Access to on-site Vitality health checks, bicycle lock-up racks, shower facilities, free fruit, and free healthy breakfasts at our on-site restaurants
25 days holiday, plus bank holidays, with the option to buy or sell up to five days each holiday year
A discretionary bonus, based on personal and company performance
A matched stakeholder pension plan up to 6% of salary
Life assurance of 4 x salary
Parental leave of up to 18 weeks for both parents, depending on length of service which can be taken in addition to statutory parental and shared parental leave options. You can read about them here. We also support flexible and home working
A Personal Health Fund to pay for dental and eye services and health screenings
Access to counselling and legal and financial advice through our Employee Assistance Programme
Exclusive access to Vitality events.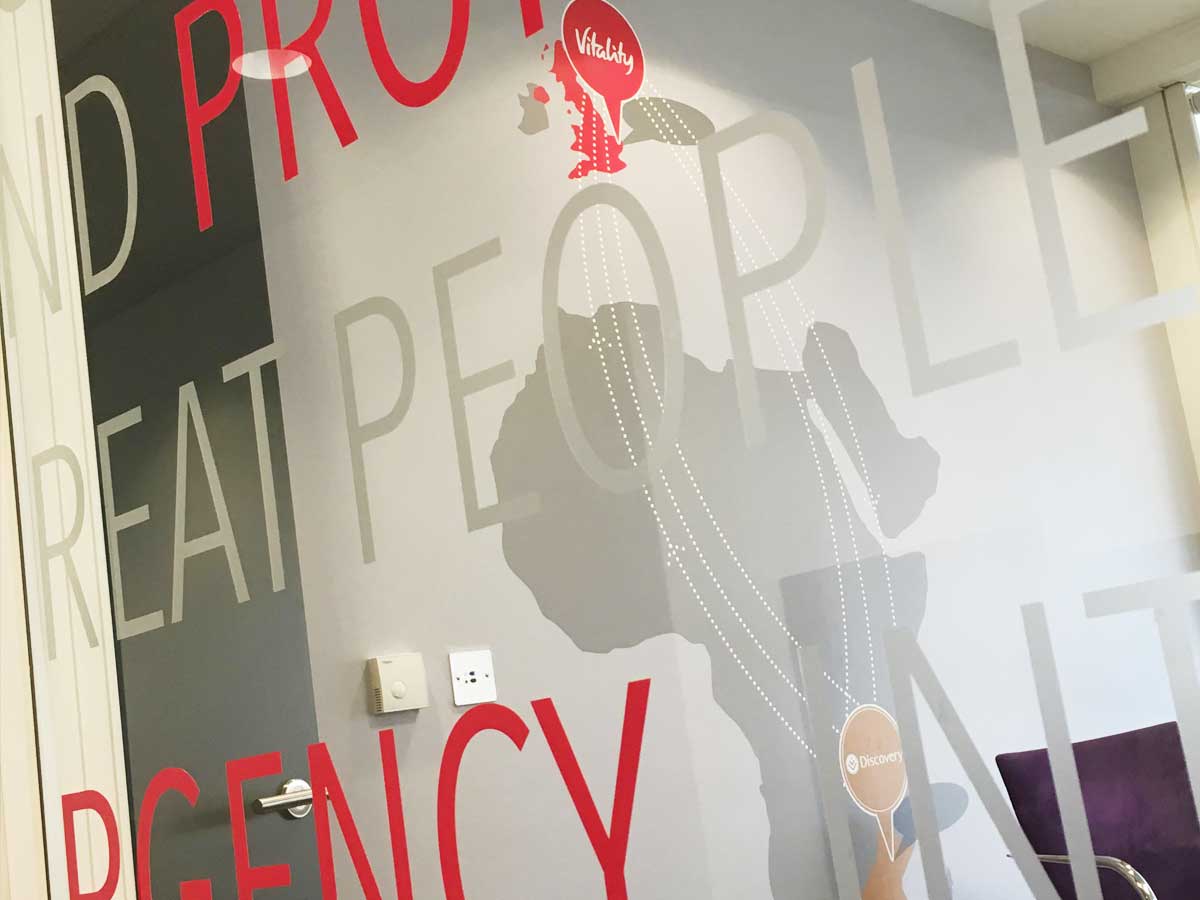 Vitality Careers
Find a new career in London, Stockport, Croydon and Bournemouth.
Star Awards
We are obsessed with providing extraordinary service to every person we come into contact with, be it our customers, colleagues or clients. Whether it's through efficient and speedy processes, brilliant products or professional and caring people, we aim to exceed expectations every time. It's because of this that our people do some amazing things and we like to reward them in amazing ways.
Our Star Awards programme recognises those people who go above and beyond in helping to deliver our vision and values.
Every year we send our annual Star Award winners on an all-expenses paid trip of a lifetime. The destination each year is one of our best kept secrets and previous trips have included Paris, Italy, New York, Dubai, the Maldives and Australia, where our winners have experienced some truly unforgettable moments
Vitality Leaders
We want to provide the best environment for our people and we know that positive, inspirational leadership is a huge part of this. Our leaders are chosen for their ability to deliver and exceed our business objectives and to enable their people to do the same. 
Vitality leaders are guided by our Leadership charter, and are supported in their own development through development programmes, exposure to highly regarded thought leaders and opportunities to engage with our senior leadership team. 
Our leaders must be passionate about motivating, inspiring and enabling their people to develop beyond their expectations and deliver their very best.
Vitality - A force for social good
We're inspired to make a difference and we know that as an organisation our impact can be far reaching. We are committed to being a force for social good and we are driven to change people's lives through our products, our research, and our charity initiatives.
Shared Value
We believe that our company should have more to say than what our bottom line profits are. Our shared value insurance model delivers better health and value for our customers, better actuarial dynamics for the insurer, and a healthier society. 

In simple terms, because our customers stay healthy, they need to claim less, but they still benefit from all the rewards and discounts that Vitality offers regardless of whether they're ill or not. If they do need to claim they can count on the best healthcare available and fantastic support throughout. 

That's good news for us and our customers, and by encouraging people to be healthier, it helps to address some of the health related issues facing our society such as obesity, heart disease and type 2 diabetes.
Britain's Healthiest Workplace
Our innovative research initiative,
Britain's Healthiest Workplace
, is the UK's most comprehensive workplace wellness study, providing an overview of the working nation's health. By taking part in this free study, employers gain a better understanding of the health risks affecting their employees, and what they can do to support their employees to be healthier and more productive.
Since its launch in 2013, 230 companies have taken part (that's 65,696 employees) and previous winners include organisations such as Johnson & Johnson, Microsoft, Adidas UK and Sweaty Betty.
Giving Back
We support three main charities that are local to our offices - Julia's House in Bournemouth, Francis House in Stockport and Great Ormond St Hospital in London.

Our people raise money through the Healthy Giving scheme, which sees the Vitality points they earn turned into pounds. 
Our Making a Difference committees also take part in and organise fundraising events throughout the year and last year, our people raised over £20,000 for our charities.
More than just a job
A career with Vitality means lots of opportunities to get involved in a huge variety of events.
Vitality World Triathlon in Hyde park.
Big walkies event
Enjoy the Vitality VIP experience at Premiership football games, rugby and cricket.
Health checks and classes during our Vitality Wellness weeks.
Employee Ambassadors can visit our Discovery colleagues in South Africa.
Take part in the Vitality Run Series
Need help or want to ask a question?
Email us