Great people are the foundation of Vitality's success
They are positive, smart, energetic, self-driven, go-getters who take advantage of the opportunities made available to them. They are innovative individuals who understand and support our core purpose, and whose own values align with those of Vitality.

Great people delight in being challenged, and are natural problem solvers who will collaborate with others to find the best solutions. Great people are results driven and will 'walk through walls' to get things done, but they are also motivated by knowing we contribute to making an impact beyond the bottom line. Great people believe that anything is possible.

We employ great people from widest possible talent pool, which in turn improves our capability. Our communities and customer base are extremely diverse so it's important to us that our employee base is diverse too.

We have always been an inclusive employer and we believe diverse teams are more successful than a team where everyone is the same. Diversity within a business encourages different ideas and opinions to create an environment of innovation where everyone's input is valued.
Say Hi to...
Cheri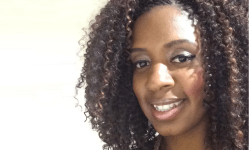 How long have you worked at Vitality?
I've been here since 2012

What do you do at Vitality?
My role is Training and Development Specialist

Which office do you work in?
I work in the Stockport office, which I love because there's a gym nearby and some good routes to take a cheeky lunchtime run. There is also a lovely Thai restaurant near the office, which I try to visit once a quarter to treat myself to lunch with my team.

Tell us a bit about your department
There's a high level of autonomy as each one of us specialises in a particular area of the business. It's pretty fast-paced, as we have to keep up with the changes in the business, making sure that people receive the training they need to do their jobs effectively and implement any changes.

What's great about the department you work in?
You have touch points with most, if not all parts of the business. You also have the opportunity to be involved in some exciting initiatives and develop knowledge and skills to help you progress in your career.

What's the best thing about working at Vitality?
It's an energetic and exciting place to work, plus it heightens awareness of your own health. I am probably healthier now than when I was a teenager!
Liza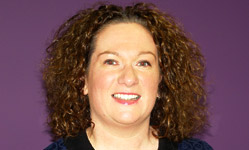 How long have you worked at Vitality?

17 Years
What is your Job Role?

Senior HR Advisor
Work Location and what's great about the local area around the office?

Stockport.  The office is well located to transport links to Manchester and Buxton.  There is a college of further education located very nearby.  There is also a Cineworld cinema within walking distance, very handy for the weekly cinema ticket benefit! Also have two theatres in Stockport.
What's it like to work in your department?

Working with HR is very demanding, no day is ever the same and the pace is fast.  There is a variety of work to get involved in, including welcome days for new starters, processing payroll, salary & bonus reviews, flexible benefit reviews.  There is a high level of autonomy where you are responsible for your workload. 
What's great about the department you work in?

Team work is key in being able to deal with all areas of HR and issues / queries from all staff regardless of location.
The HR team live the values of Vitality on a daily basis and I am extremely proud of the department I work in and the team we have. 
We get to meet staff when they first join us and share their career journey.  
We also are at the forefront of supporting change and being able to support the many projects / changes / initiatives within the company.
What are the career opportunities?
There are many career opportunities within the business from being promoted to being involved in projects and initiatives that allow your skillset to be utilised to support other areas of the business.  L&D opportunities for members of staff to support training new starters to the business and coaching / mentoring them through their training period and ongoing support for the role.

What development have you received?
I have increased my skillset with coaching, performance management, recruitment interview skills, employment law training courses.  I have a fantastic team that I learn from daily.

What's the best thing about working at Vitality?
I was once asked the top 5 reasons why I love working here and here they are……….
I get to be part of a company who value their customers by rewarding them for being healthy
I get to be part of a company who value their staff and reward them in a variety of ways, vitality, star awards, company bonus.
I have a variety of benefits I get to choose on an annual basis that fits in with changes in my life.
I work with colleagues who work hard and want to do their best every day.
I am a star award winner and feel that it is fantastic being part of this reward and recognition scheme and having the opportunity to one day be a winner!
Chris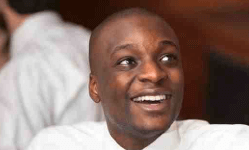 How long have you worked at Vitality?

I joined Vitality in September 2013
What do you do at Vitality?

My job title is Senior Financial Risk Oversight Manager
What's it like to work in your department?

Vitality is a very innovative and dynamic business and the Risk team exists to support the business to achieve its objectives whilst taking appropriate measures to mitigate potential downsides. As such, the team offers a very fast paced and broad role, as we need to understand and support all areas of the business. A key skill that is needed to succeed in the team is the ability to sift through a lot of information and identify the key issues quickly in order to provide relevant solutions.
What's great about the department you work in?

The team offers a great deal of autonomy and opportunities to help solve problems. As the issues we deal with span across the entire business, these qualities make the work very stimulating and rewarding. The variety of work that we do keeps the role fresh and exciting, but it does require a strong sense of priority and organisation to stay on top of the things that really matter.
How does Vitality support your development?

The professional development support I have received from my manager and senior leadership member has been fantastic. They carve out time to discuss my career progression and agree ways of developing me along the journey. This personal support is extremely valuable as they observe my performance regularly and are best placed to provide constructive feedback to help me improve.

What's the best thing about working at Vitality?

That we innovate and constantly look for new ways of meeting our customers' and society's needs. It provides a stimulating working environment.
Neville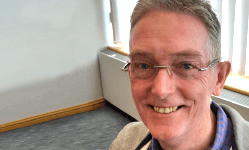 How long have you worked at Vitality?
I have been with the company since April 2006, 14 happy years.


What do you do at Vitality?
I am a Vitality Care Consultant, and look after oncology patients on a one to one basis, providing support to the member throughout their treatment.


What's great about where you work?
I work in the Bournemouth office, which is centrally located to the town centre, which has all the amenities, including a gym. We also have some wonderful sea views from the office and of course the beach, which is within walking distance.


Tell us a bit about your department
The Vitality Care Team is a very tight knit team, in that we all work well together and support each other. Our roles are very demanding and high pressured, as you are dealing with very ill members needing complex treatments, often required at a moment's notice. Although we have targets to achieve, we do have a lot of flexibility within our roles so that we can provide the best possible level of customer service and go that extra mile for our members. I am privileged to work in a team where we really make a difference to our members' lives.

How has Vitality supported your development?
We regularly receive training to ensure that we have the skills and knowledge to maximise the service we give to our members.

What's the best thing about working at Vitality?
It is a friendly company and I work with a fantastic team. Also there is an extensive range of company benefits available from private medical insurance to various discounted memberships, cinema tickets and encouragement to remain healthy through the Vitality Programme.
Your work efforts will be recognised and rewarded through company bonus scheme and the Star Award programme, where your colleagues recognise you for your hard work. I was fortunate to be one of the annual Star Award winners and we were treated to an all expenses paid holiday to Australia. It was an amazing experience and trip of a lifetime - absolutely brilliant!
Pash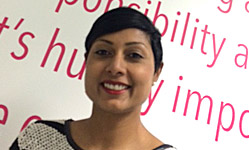 How long have you worked at Vitality?
I have been with the company for 12 years.


What do you do at Vitality?
I'm the Head of VitalityLife Sales Training


What do you love about where you work?
I am based in London within the City, which is rich with history and has a number of trendy bars and restaurants. Although we always seem to pick the closest pub for after work drinks with colleagues!

What's it like to work in your department?
We provide Learning and Development training to the sales team. My team's objective is to enhance sales teams' knowledge and skills to ensure that they sell Vitality insurance products effectively. 
We're hardworking and passionate about the success of Vitality and our work has a direct link to our company results.

What's the best thing about working at Vitality?
It would definitely be the people. Everyone is very supportive and a collaborative approach is encouraged so we can achieve the goals of the company.
Kate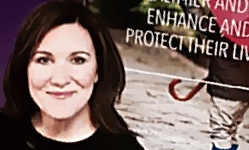 How long have you worked at Vitality?
I've been here for 15 Years


What do you do at Vitality?
I'm a Healthcare Associate, this means I help customers who call in with questions about their health cover.


What do you love about your office?
I'm in Stockport and it's just 15 minutes drive to Manchester city centre, which has some great shops and restaurants.


What's it like to work in your department?
Every day is different due to the variety of calls we receive, and our focus is on providing outstanding customer service whilst hitting our targets.
Personal development is really important and I have regular meetings and coaching sessions with my manager as well as training on any new systems and products.  It's a supportive environment to work in and I feel valued by my peers.


What's the best thing about working at Vitality?
The people – I have made some fantastic friends working at Vitality over the years.
Kanika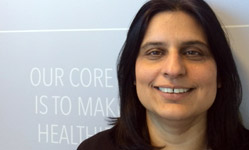 How long have you worked at Vitality?
I joined Vitality in 2012


What do you do here?
I head up the Business Intelligence function. 


Which office do you work in?
I work in both the Bournemouth and London offices which means I benefit from the crisp and clear air of the coast and get to experience the vibrancy and buzz of London.

What's your department like?
It's a great place to be for those who like to work with data, analytics, visualisation, reporting, predictive modelling and data tools. We help the business make fact based decisions and to understand patterns and trends. 
The great thing about working for Business Intelligence is that it touches every part of the business. Not only do you get to hone your analytical skills but you also get to understand different aspects of the business and work with different people across the organisation.


What's the best thing about working at Vitality?
Fantastic people, great vibe and feeling part of a large 'family'. It's a dynamic company seeking to make an impact through innovation and change. No doubt, the fast pace comes with its own challenges, but it also comes with tremendous opportunities to learn and grow. You get to work with so many talented people who are willing to collaborate, challenge, help and support at all levels.
Need help or want to ask a question?
Email us