Step-by-step guide to consultant referrals
The right expert, chosen by the experts
If a Vitality GP has referred you to our Consultant Panel, this page explains what happens next and some things you need to remember. You can also find out more about Alliance Surgical who manage the Consultant Panel and what to do if you change your mind about seeing a consultant.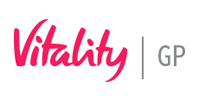 What happens next?
The Vitality GP will pass your details to Alliance Surgical who will contact you within two hours or at the time you requested.
Alliance Surgical will recommend the consultant most suited to your specific needs, symptoms and medical history. They'll also discuss appointment times and confirm any other important information with you.
Alliance Surgical may ask for your debit or credit card details to take a payment of £1. If we confirm that you don't need to pay an excess, they'll refund the £1 payment.
Alliance Surgical will manage your claim while you're under the care of their recommended consultant so you can focus on getting better. If we need to discuss your claim or any aspect of your cover, we'll contact you.
Important things to remember
Visit the Member Zone and check that you have Out-patient Cover included on your plan. A referral to a consultant will affect your Out-patient benefit limit.
Check your membership certificate to see if you have an excess on your plan. You can find this with your plan documents in the 'Notifications' section of the Member Zone.
What if I change my mind?
If you're on a Consultant Select plan, you'll need to see a consultant through the Consultant Panel.
If you have a hospital list on your plan and decide not to see a consultant through the Panel, let the adviser know when they call. If you want to continue your claim and see another consultant, you'll need to ask your NHS GP for a referral. Then you'll need to contact us to check your chosen consultant is recognised by us and to get your claim approved. You'll also need to contact us again if your consultant says you need any further treatment which we haven't already approved.
Who are the Consultant Panel?
Our Panel are formed by Alliance Health Group, the biggest national group of UK consultants in private practice, all reviewed and audited by their peers. They also undergo customer satisfaction assessments, so you can be sure of getting the highest standards of care.
Alliance Health Group will recommend a consultant based on your specific needs, symptoms and medical history. If your consultant says you need further treatment, our panel fully manage your claim – there's no need to contact us for authorisation.
Find out more