Step-by-step guide to referrals for skin analytics
Making early diagnosis easier
A Vitality GP has referred you for a dermascope device. This is a dermascopic lens used to diagnose skin lesions. This page explains what happens next and some things you need to remember. You can also find out what to do if you change your mind about using this service.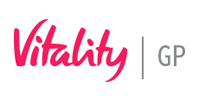 What happens next?
The Vitality GP will pass your details to our dermascope partner who will send you a high-definition camera to your chosen address, along with full instructions on taking and submitting your images.
Once you've submitted your images, you need to return the device in the pre-paid envelope within 24 hours.
A dermatologist will then review your images and contact you to let you know if they think you need further investigations or treatment.
If the dermatologist thinks that you need further investigation or treatment, they'll pass your details on to our Consultant Panel who will get in touch to arrange an appointment.
Important things to remember
Using our skin analytics service won't count as a claim or affect your benefit limits and renewal premium.
However, if you're referred to our Consultant Panel that will be treated as a claim and will affect your Out-patient Cover benefit limit.
Visit the Member Zone and check that you have Out-patient Cover included on your plan. You should also check your membership certificate to see if you have an excess on your plan. You can find this with your plan documents in the 'Notifications' section of the Member Zone.
This service is only suitable for patients who are 16 years of age and above.
A MAXIMUM of three lesions can be assessed in one referral. If you need more than that reviewed please arrange another Vitality GP consultation.
What if I change my mind?
If you change your mind about using our skin analytics service, please contact us directly.
If you have received the dermatoscope already and no longer need this please return this as soon as possible using the pre-paid envelope provided.
If you want to continue your claim and see another consultant, you'll need to ask your NHS GP for a referral. Then you'll need to contact us to check your chosen consultant is recognised by us and to get your claim approved. You'll also need to contact us again if your consultant says you need any further treatment which we haven't already approved.