Serious illness cover
Cover that's more likely to pay out than any other insurer
1
Plus, with a qualifying plan you could get the
Apple Watch®
Series 6 deal.
Get a quote
What is serious illness cover?
If you're diagnosed with a serious illness we cover, serious illness cover pays out a lump sum. The payout is tax-free and can cover your expenses while you take time to recover.
How does serious illness cover work?
For the duration of your plan, you'll pay monthly premiums. If you're diagnosed with one of the
conditions we cover
, you'll get a payout.
Our cover pays out based on the impact that the condition has on your lifestyle. This means you could receive a payout at an earlier stage of your illness, even if it's not life threatening. We'll pay out 100%, 75%, 50%, 25%, 15%, 10% or 5% of your cover depending on the severity of your condition.
Should your condition get worse, or you suffer with another condition, you can claim again. You can keep doing this until you've used up your whole cover amount.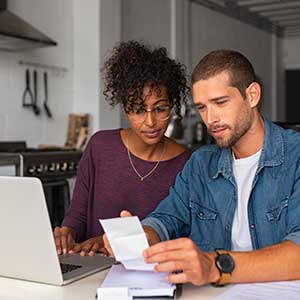 What conditions are covered?
Typical critical illness insurance policies only cover 75 conditions2. Our serious illness cover Plus covers 182. These include:

✓ All heart attacks
✓ All strokes
✓ More cancers than any other provider1
✓ Chronic Obstructive Pulmonary Disease
✓ Liver disease
✓ Dementia
✓ Coronary artery by-pass surgery
✓ Kidney failure
✓ Major organ transplant
✓ Multiple sclerosis.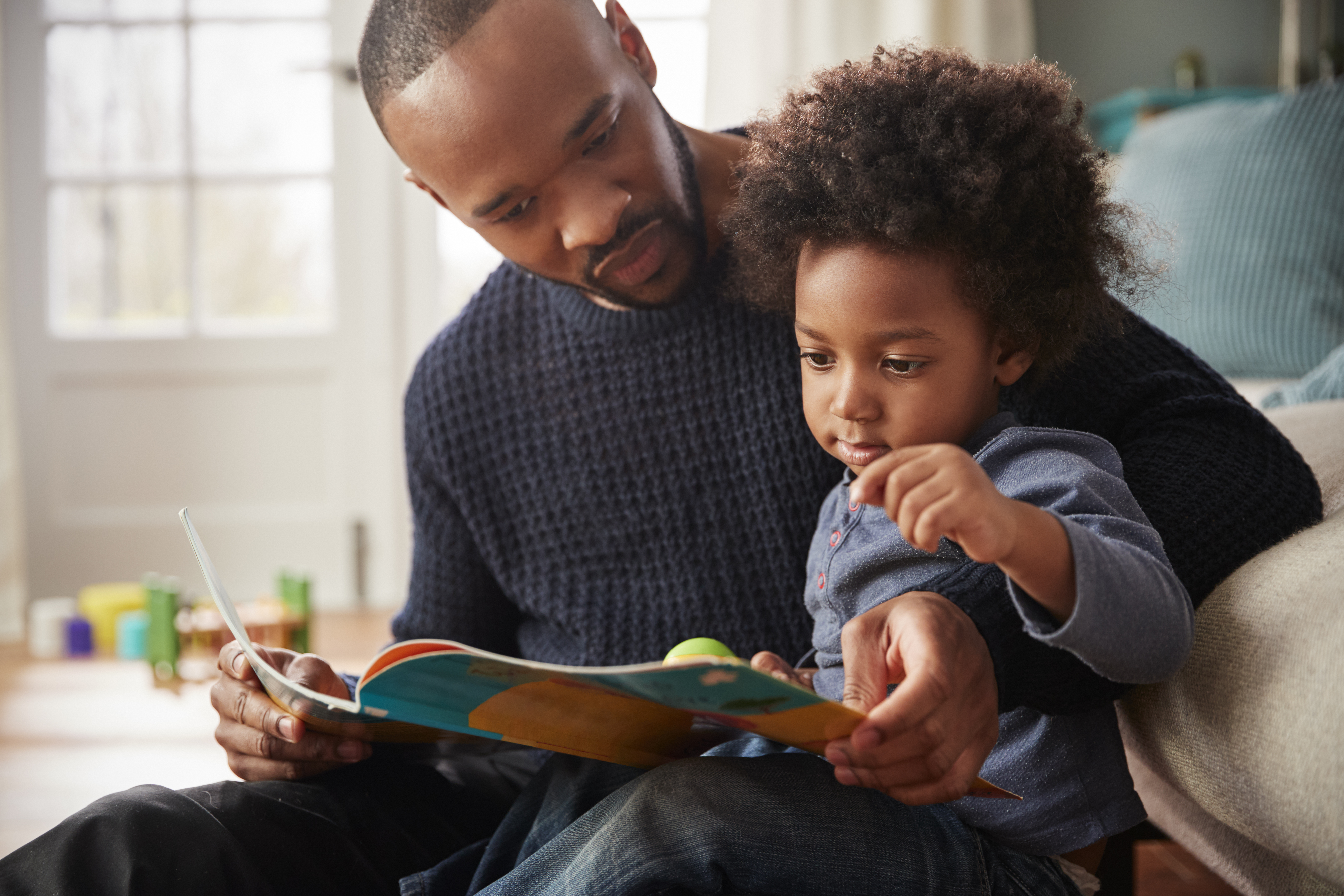 Do I need serious illness cover?
Illness can impact our lives at any time. On average, people are £570 worse off each month due to cancer diagnosis
6
. Insurance cover can reduce the financial impact of this. Consider serious illness cover if:
You and your family rely on your income
You're a single income household, or are the main breadwinner
Government benefits wouldn't cover your outgoings, or you're not eligible.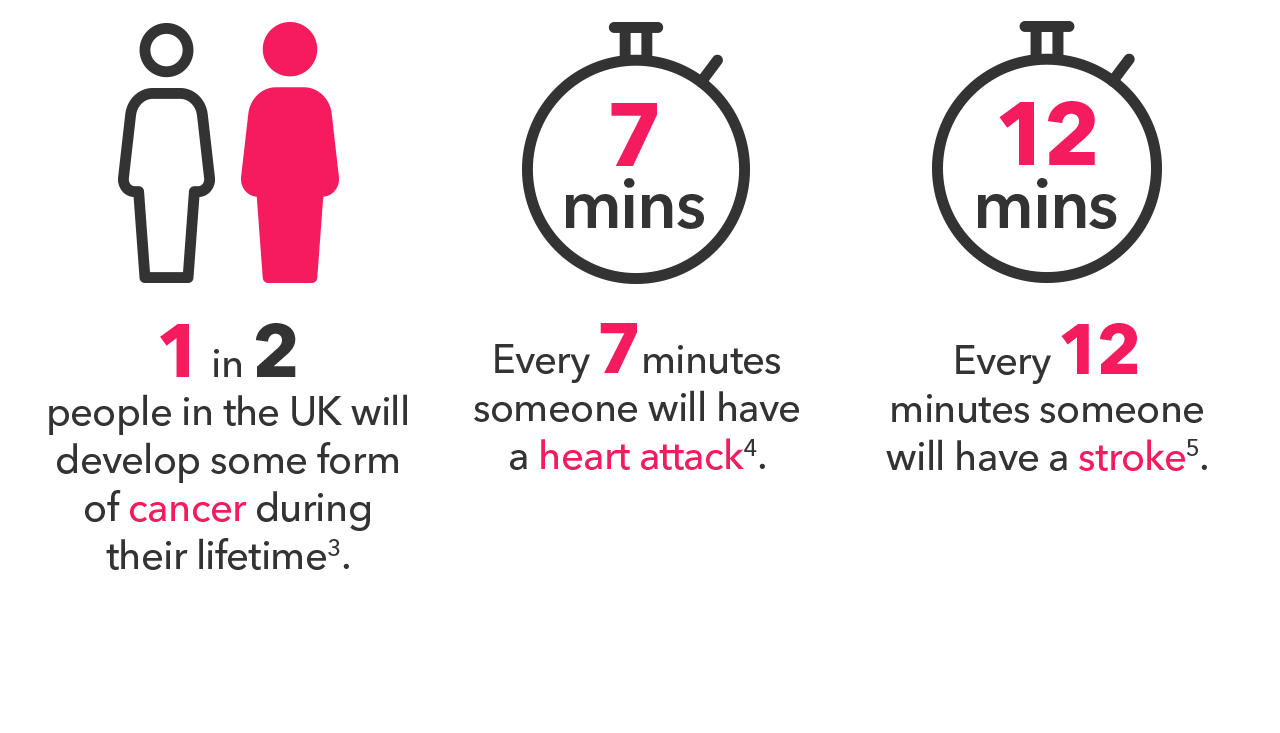 How is Vitality's cover different to critical illness cover?

More conditions covered

It covers all strokes, all heart attacks, and more cancers than any other insurer1.

More likely to get a payout

You're more likely to get a payout than any other insurer1.

Discounts and rewards

Get discounts on Vitality partners and be rewarded for healthy living.

You're covered for later life
What's included in serious illness cover?
✓ A tax-free lump sum
Our cover gives you financial support that matches the impact. The more severe your illness, the larger the payment you'll receive.

✓ Up to 182 conditions covered
There are two levels of cover to choose from. Serious illness cover Plus covers you for 182 conditions. Serious illness cover covers you for 153 illnesses.

✓ Cover for your children
You can choose a cover amount of between £15,000 and £100,000 for your children for an extra monthly fee. If your child is diagnosed with one of the illnesses we cover, we give you a cash lump sum.

✓ Claim more than once
Your cover only stops when it's all paid out, your term comes to an end or if you cancel it. Your cover will end if you stop paying your monthly premiums.

✓ Cover for later life conditions
Such as dementia, Alzheimer's, Parkinson's, stroke and frailty.
Get a quote online
All it takes is a couple of minutes.
Get a quote
How much cover do I need?
Call us on 01619742513 to speak to an adviser.
Call me back
Serious illness cover and critical illness cover FAQs
Can I add children to my serious illness cover?
You can choose a cover amount of between £15,000 and £100,000 for your children. If your child gets diagnosed with one of the illnesses we cover, we give you a cash lump sum. Your child is covered from one month old. If they stay in full-time education. We'll cover them until the plan anniversary after their 23rd birthday. Your cover will include a children's hospital benefit that pays £100 a day if your child goes to hospital.
What's the difference between life insurance and serious illness cover?
Life insurance
pays a lump sum to your loved ones if you die or develop a terminal illness.
With serious illness cover, if you're diagnosed with an illness we cover, the payment goes to you.
Can I claim on my serious illness cover more than once?
Most insurers will pay out 100% of the cover amount and then stop your plan. So if you need to claim again, you're not covered. It could be expensive – or impossible – for you to buy the same amount of cover again.

Even after you make a claim, our plans can protect you because we let you claim more than once. You won't get your whole lump sum if you don't need it. So, if you claim for a condition that's less severe, we pay out part of the cover amount for that condition. This leaves you the rest to keep protected in the future.
What cancer is covered by serious illness cover?
Vitality's cover protects you for:
Advanced Cancer
Advanced Chronic lymphocytic leukaemia
Advanced Hodgkin's disease
Advanced Non-Hodgkin's lymphoma
Borderline Ovarian Cancer
Cancer excluding less advanced cases
Carcinoma in-situ
Carcinoma in-situ - treated with surgery to remove the tumour
Carcinoma in-situ of the Oesophagus, requiring surgery
Desmoid-type fibromatosis
Low Grade Prostate Cancer
Lumpectomy for Ductal Carcinoma in-situ of the Breast
Mastectomy for Carcinoma in-situ of the Breast
Moderately Severe Aplastic Anaemia
Multiple Myeloma
Myelodysplasia
Non Melanoma Skin Cancer
Squamous Cell and Basal Cell Carcinomas of specified severity
Severe Aplastic Anaemia
See all conditions covered
What are the benefits of serious illness cover?
You're more likely to get a payout
Peace of mind for you and your family if you become ill
Claim more than once
What is a good amount of serious illness cover?
There's no 'one size fits all' for what a good amount of cover is. The amount of serious illness cover you will need depends on many variables. Consider things like:
How much you and your family need to get by
Mortgage payments
Any savings you already have
Any ongoing debts
Why am I more likely to get a payout with serious illness cover than with critical illness cover?
It's because serious illness cover covers all other conditions in the market (Defaqto 2019).

We also cover early stages of certain conditions. In some cases, you will get a partial payout when you are diagnosed. This means you don't need to wait until you have surgery or develop permanent symptoms to get a payout.
What is the difference between critical illness cover and serious illness cover?
Critical illness cover pays out for a smaller number of conditions, and will end once the plan has paid out in full.

Serious illness cover pays out an amount based on the severity of the condition. It covers a wider number of conditions and can pay out earlier than Critical illness cover.

Take eyesight for example. Critical Illness insurers will typically pay out in full on blindness in both eyes, and the plan will end. Serious illness cover will pay out part of the cover earlier on for blindness in one eye. We'll increase your payout as the condition progresses.
Sources

1This comparison is based the differences between serious illness cover and other covers. These are interpreted by VitalityLife and Defaqto at 11/11/2019.
The comparison excludes any special offers or promotions. This cover comparison information is for personal use and is guidance only. It isn't a contractual representation, warranty or obligation about the: Completeness; Accuracy; Reliability; Suitability; Or availability of the comparison.
Neither party accept any liability for: Errors; Omissions; Direct or consequential loss in relation to this comparison.
2 Defaqto, based on top 5 providers by new business, Q2 2019.
3 Heart Disease and Stroke Statistics, 2017 Update: A Report from the American Heart Association.
4 State of the Nation Stroke statistics, February 2018.
5 Cancer Research UK, 2017.
6 Macmillan Cancer Support Research.