Healthy mind
Meditation and mindfulness apps 
Earn Vitality points with mindfulness and meditation apps
Good mental health can bring big benefits to your physical health and quality of life. That's why we've introduced Vitality points for mindfulness activities to help you build relaxation into your day, including a discount on leading mindfulness app, Headspace.
Vitality points earned for mindful activities will contribute towards your Vitality status but they won't count towards your weekly target for Active Rewards (if you have Active Rewards included on your plan).
How it works:
Complete 10 or more minutes of mindful activity to earn two Vitality points a day, up to a maximum of six Vitality points a week.
Mindful minutes are calculated on a daily basis and can be made up of multiple activities across multiple apps in a 24-hour period. This means that you'll still earn two Vitality points if you complete five mindful minutes on one app and five mindful minutes on a different app in the same 24-hour period.
Healthy Mind apps you can link to Vitality
Headspace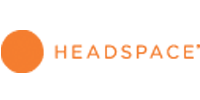 Headspace is meditation made simple. Learn to meditate and live mindfully with hundreds of guided meditations on everything from anxiety to productivity. Get started for free with the 10-day Basics course, and start training your mind for a happier, healthier life.
As a Vitality member, you can get a six month subscription until 13 May 2021.
Get started by downloading the app for free. You'll also get access to the 10-day Basics course. Then log in to the Vitality Member app to generate your discount code, link Headspace to Vitality and start earning points.
Buddhify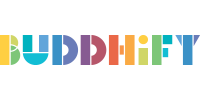 Buddhify includes over 200 meditations lasting from four to 30 minutes designed to fit into your day. Ideal for busy lives, themes include better sleep, taking a break at work, dealing with stress and difficult emotions. There's also a dedicated children's section if you want to take time out as a family.
There's a one-off charge of £4.99 for Apple users and £2.99 for Android users and no monthly membership. There's no Vitality discount on buying Buddhify.
Log in to the Vitality Member app and link Buddhify to Vitality to start earning points.




Calm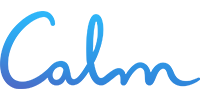 Calm is a leading mindfulness and meditation app featuring sleep stories to help you rest, breathing exercises to help you relax, and masterclasses taught by experts.
Get started by downloading Calm for free – you don't need to sign-up to a subscription to do this. However, there are also premium monthly and annual subscription options. There's no Vitality discount on a Calm subscription. Log in to the Vitality Member app and link Calm to Vitality to start earning points.


Important information
1. You'll qualify for Healthy Mind Applications discount if you have one of the following Vitality plans: any health insurance plan, any life insurance plan, or any investment plan.
2. You must be eighteen (18) years of age or older to link your Healthy Mind Application with Vitality.
3. Eligible Healthy Mind Applications are limited to Buddhify, Calm and Headspace. Vitality reserve the right to add, amend or withdraw Healthy Mind Applications from the list of eligible Healthy Mind Applications at any time.
4. To link your Healthy Mind Application with Vitality, you will need to give permission for the Healthy Mind Application to share your Mindful Minutes with Apple Health or Google Fit. You'll also need to give permission for Vitality to receive your Mindful Minutes from Apple Health or Google Fit.
5. You can earn a maximum of two (2) Vitality points a day for completing ten (10) or more mindful minutes, and up to six (6) Vitality points a week.
6. If you're using an Apple device, you need iOS 10 or above to be able to record your mindful minutes in Apple Health.
7. You may link more than one Healthy Mind Application with Vitality.
8. Any Account used in relation to a Healthy Mind Application must be valid and issued in your name.
9. If you set up a new Account, it is your responsibility to link the new Healthy Mind Application Account with Vitality in order to continue earning Vitality points.
10. You will not be eligible to earn Vitality points in respect of the use of your Healthy Mind Application prior to the linking of your Healthy Mind Application.
11. The points you earn will count towards improving your Vitality status. They will not count towards your weekly target for Active Rewards (if you have Active Rewards included on your plan).
12. Some Healthy Mind Applications may take up to forty-eight (48) hours to recognise your activity and send your data to Vitality. Please upload or sync your Device data regularly.
13. By linking your Healthy Mind Application with Vitality, you consent to the processing of your personal information for the purposes of these terms and conditions and you warrant that all data provided by you is accurate. Vitality processes any such information in accordance with its privacy policy which can be found on the Vitality website or on request. Vitality reserves the right to cancel, or refuse, the linking of your Healthy Mind Application and to deduct any Vitality points previously awarded under this benefit if Vitality reasonably believe you have knowingly linked another person's Healthy Mind Application, permitted your Healthy Mind Application to be used by someone else in order that you should benefit from the Vitality points, or if you have provided false or misleading information, or are attempting to do so.
14. Vitality processes information about you in accordance with its privacy policy. By linking your Healthy Mind Application, you consent to such processing of your personal information and you warrant that all data provided by you is accurate. Any information will also be regarded as personal information and by using a Healthy Mind Application, you explicitly agree we may use your personal information.
15. You can unlink your Healthy Mind Application Account at any time by removing permission for Apple Health or Google Fit to share your Mindful Minutes with Vitality. At your request we will delete our records of your use of your linked Healthy Mind Application Account. Once your chosen Healthy Mind Application Account has been disconnected you will no longer earn any Vitality points for your Mindful Minutes with that Healthy Mind Application Account.
16. Vitality reserves the right to amend or withdraw this benefit at any time.