Vitality partner
Champneys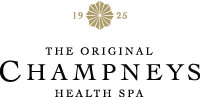 YOU COULD SAVE
OVER £300
PER YEAR*
Champneys Spa deals and discounts
Treat yourself to a revitalising 75% off.
Having high-quality downtime is a key part of staying healthy. That's why we team up with Champneys Health Spas, pioneers of the concept of holistic wellbeing in the UK.
Get a quote
All it takes is a few minutes to get a quote online.
For a little affordable luxury, join us and treat yourself to a well-earned rest in the idyllic surroundings of a Champneys resort with a stress-busting 75% off one, two or three-night Spa Stays and Spa Days at any of these calming resorts - Springs in Leicestershire, Tring in Hertfordshire, Forest Mere in Hampshire, or Henlow in Bedfordshire.
You'll find plenty to help you unwind – a refreshing welcome drink, complimentary flip-flop and robe hire, a choice of more than 20 exercise classes, gyms with all the latest equipment, a 25-metre swimming pool and more – all in an atmosphere of total peace and tranquillity. All your meals are included, too.
Get 25% off Champneys spa products
The savings don't stop at the gates to your resort. As a Vitality member, you also save 25% on Champneys spa products, to help you enjoy the perfect end to a hard day at home. The range includes skin care, bath and body, hands and feet and Champneys Sports Therapy for Men.
Whether you're looking for something to calm and soothe, or refresh and revive, you'll find products to help you recreate the Champneys spa feeling anytime.
35% off all Champneys treatments at Champneys City Spas
Champneys City Spas
are high street spas providing luxury treatment rooms and pampering therapies, as well as everyday must-haves such as manicures, pedicures and St Tropez tanning treatments. Vitality members can get 35% off all Champneys treatments at any of the six Champneys City Spas, as well as 25% off Champneys Spa Collection.
Frequently asked questions
Here are a few of the questions we've answered for our members
Can I book treatments?
All Spa Stays and Spa Days don't include treatments, and the Vitality discount does not apply to any treatments at Champneys Spa Resorts. However, you can book treatments separately. Visit the
Champneys website
to see a list of treatments available at the Spa you're visiting.
Can I take my children?
No. Champneys don't allow guests under the age of 16.
How do I book?
Go to the Champneys page on
vitality.co.uk/member
. You'll need your Vitality membership number, as well as those of all the people going with you (if applicable), their full names and dates of birth and a debit or credit card as you'll need to pay in full when you book.
What's included in a Spa Stay or Spa Day?
To find out about Champneys Spa Resorts and what's included in each package, go to the
Champneys website
.
Important information
* Based on a three night Spa Stay at Champneys Springs Resort.
To be eligible for this offer, you must be covered under a VitalityHealth Personal Healthcare, Business Healthcare or Corporate Healthcare plan, a trust scheme administered by VitalityHealth, a VitalityLife plan, a VitalityInvest plan or a Vitality at Work plan.

Each adult member on your plan can make a maximum of three discounted Champneys bookings each plan year. Minimum four week booking period applies. This offer does not apply to Eastwell Manor.
Details correct as of December 2020. Terms and conditions apply at vitality.co.uk/member

Looking for health insurance?
Call us on 0800 779 955
Award-winning health insurance from £1.15 per day
Lines open:
Monday to Thursday 9am-6pm, Friday 9am-5pm, Saturday 10am-2pm
Sunday and bank holidays: Closed
Get a health quote

Looking for life insurance?
Call us on 0808 149 4895
Award-winning cover and rewards from £1.10 per day*.
Lines open:
Monday to Thursday: 9am - 7pm, Friday 9am-5pm, Saturday 10am-2pm
Sunday and bank holidays: Closed

*Charged on a monthly basis.
Get a life quote
Request a life callback